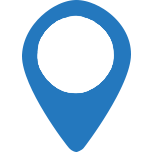 Access Map
Directly connected to the JR Shinjuku Station New South Gate (Just 2 Mins)
Access from trains
JR

Directly connected to the JR Shinjuku Station New South Gate (Just 2 Mins)

*New South Gate is open from 5:45 to 24:00. Please use the South Gate outside these times (4 mins walk from the South Gate of JR Shinjuku Station)

4 mins walk from the South Gate of Shinjuku Station on the Odakyu Line

5 mins walk from the Keio Department Store Gate of Shinjuku Station on the Keio Line

5 mins walk from (Exit 2) the Keio New Line Gate of Shinjuku Station on the Keio New Line

5 mins walk from (Exit 2) the Keio New Line Gate of Shinjuku Station on the Toei Shinjuku Line

5 mins walk from (Exit 2) the Keio New Line Gate of Shinjuku Station on the Toei Oedo Line

8 mins walk from (Exit E10) the Shinjuku 3-chome Crossing Gate of Shinjuku-sanchome Station on the Tokyo Metro Fukutoshin Line

10 mins walk from (Exit E10) the Isetan Gate of Shinjuku-sanchome Station on the Tokyo Metro Marunouchi Line
*These times are given as a guide. Please ensure you arrive at the departure stop ahead of time.
Shinjuku South Exit Koshu-Kaido Frontage
Main Routes to the Ticket Counters/Waiting Room
Use the
New South Gate

of Shinjuku Station if coming to Shinjuku Expressway Bus Terminal by JR lines.

Note: The New South Gate is open from 5:45 to 24:00. Please use the South Gate outside these times.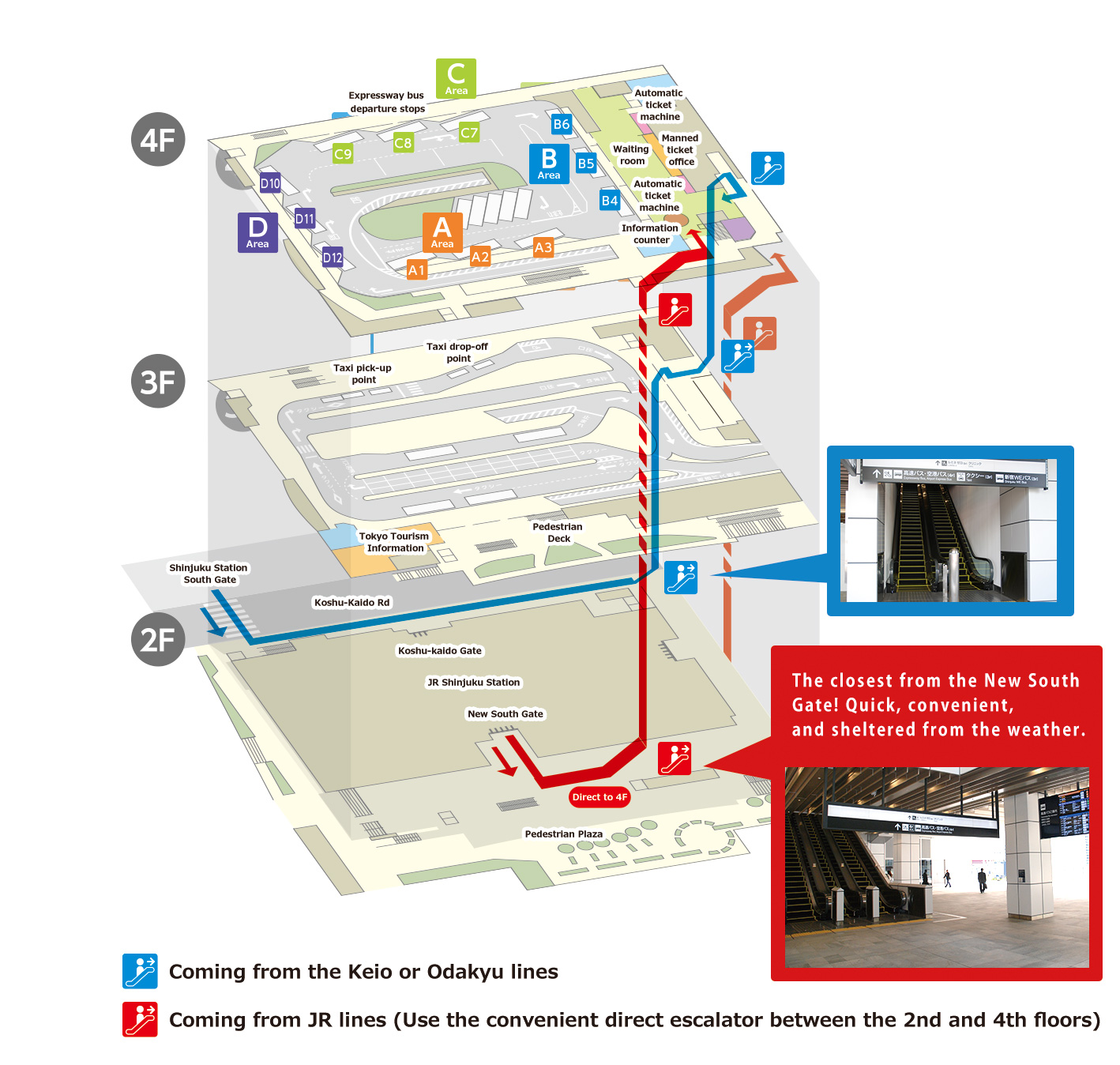 Why it's Convenient

Straight to the waiting room using the escalator right in front of the station gate!

You never go outside the station, so you won't need an umbrella if it's raining!

You don't have to cross the Koshu-kaido Road, so no waiting at the crossing!
Back to Top